"The poor widow"
Lessons From The Poor WidowLessons Widow
"And Jesus sat over against the treasury and beheld how the people cast money into the treasury: and many that were rich cast in much. And there came a certain poor widow, and she threw in two mites, which make a farthing. And he called unto him his disciples, and saith unto them, Verily I say unto you, That this poor widow hath cast more in, than all they which have cast into the treasury: For all they did cast in of their abundance; but she of her want did cast in all that she had, even all her living." (MK. 12:41-44)
I. WE MUST DO WHAT WE CAN.
The scriptures teach us to give as we have been prospered (1 Cor. 16:1-2). When you examine the Corinthian passage it must be noted, "Upon the first day of the week let every one of you [emphasis mine LA] lay by him in store as God has prospered him, that there be no gatherings when I come" (1 Cor. 16:2). Notice that Paul did not say, "Those of you who make a certain amount." If you get food stamps, you have been prospered. If you work part time, you have been prospered. If you receive a gift, you have been prospered. If you get a bonus, you have been prospered. Again, "let everyone of you."
The Bible records the incident of a woman who broke the alabaster box of ointment of spikenard and poured it on Jesus head (Mark 14:3). Remember there were some complaints. She was accused of wastefulness. There was murmuring. Jesus quelled the murmuring and complaining when he said, "She hath done what she could: she is come aforetime to anoint my body to the burying" (Mark 14:8).
In every area we must do what we can. All have different abilities (Mt. 25:14-25). Are you using the ability God has given you? Are you giving liberally?
II. JESUS KNOWS WHAT WE GIVE.
Some folks will wad up a dollar bill and put in the collection plate on The Lord's Day thinking that they can hide it from God. Sorry brother. That won't work. Just as Jesus observed this poor widow's mite, he observes what we give as well.
Jesus knows what we have left over. Many can go out to eat, take fun filled vacations, buy expensive automobiles and yet fill comfortable giving a pittance to the treasury of the Lord's church. Many do this thinking God doesn't know because He isn't literally sitting over against the treasury.
III. GOD SEES THE HEART.
"But the LORD said unto Samuel, Look not on his countenance, or on the height of his stature; because I have refused him: for the LORD seeth not as man seeth; for man looketh on the outward appearance, but the LORD looketh on the heart" (1 Sam. 16:7). We may fool those around us and we may also fool ourselves but we will not fool God.
Remember in our giving we are admonished to give cheerfully (2 Cor. 9:8). God knows the heart. God knew the heart of Ananias and Sapphira when they lied (Acts 5). God knew the hearts of the two men who went up to pray (Lk. 18).
Jesus knew this poor widows heart. She gave all that she had.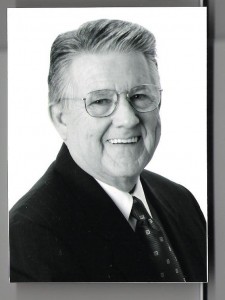 Larry