Welcome to Lithia Springs Church of Christ
MINISTER: Larry Acuff


Lithia Springs Church of Christ Elders:
Larry Acuff, Keith Dula
(Pictured Left & right)
Office: 770-941-4100

Bro.Larry Cell: 404-932-5376
Lithia Springs Church Of Christ
7223 S. Sweetwater Rd, Lithia Springs, GA 30122
The Elders have provided this PayPal option for members to make Your Contribution during COVID-19, or to Support our Gospel Evangelism efforts.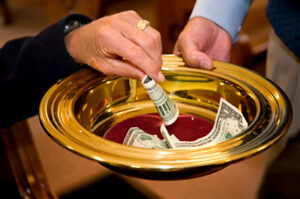 Worship and Bible Study Schedule
Sunday Morning Bible Study 10:00 AM.
Sunday Morning Worship Service 11:00 AM.

Sunday Evening Worship Service 6:00 PM.
Wednesday Night Bible Study 7:00 pm.
Bible Study Classes for All Ages
Nursery Class Available
Be sure to watch our Television Program
"The Fountain of Life" Saturdays at 7am.

"THE FOUNTAIN OF LIFE"
"POURING OUT THE LIVING WATER" JOHN 4:14