"Church Discipline"
"It is difficult to imagine what it would be like to live in a society where citizens could flaunt the rules and absolutely no consequences would follow—no fines, no imprisonment, etc. Can you conceive of a home environment where the children are allowed to do whatever they please with utterly no discipline imposed? Total chaos would reign in either of these instances.
Yet, there are countless congregations belonging to Jesus Christ across our land where little, if any, discipline of the wayward is ever enacted. Is it any wonder that our brotherhood is weaker today than it has been in decades" (Wayne Jackson, Christian Courier)?
The Holy Spirit directed the Apostle Paul to write, "It is reported commonly that there is fornication among you, and such fornication as is not so much as named among the Gentiles, that one should have his father's wife. And ye are puffed up, and have not rather mourned, that he that hath done this deed might be taken away from among you. For I verily, as absent in body, but present in spirit, have judged already, as though I were present, concerning him that hath so done this deed, In the name of our Lord Jesus Christ, when ye are gathered together, and my spirit, with the power of our Lord Jesus Christ, To deliver such a one unto Satan for the destruction of the flesh, that the spirit may be saved in the day of the Lord Jesus. Your glorying is not good. Know ye not that a little leaven leaveneth the whole lump" (1 Cor. 5:1-6)?
The Holy Spirit directed the Apostle Paul to write, " Now we command you, brethren, in the name of our Lord Jesus Christ, that ye withdraw yourselves from every brother that walketh disorderly, and not after the tradition which he received of us" (2 Thess. 3:6).
The Holy Spirit directed the Apostle Paul to write, "A man that is an heretick after the first and second admonition reject" (Titus 3:10).
It is very clear in the New Testament that discipline is to be exercised. When a member of the church flaunts their fornication, adultery and immoral life, it brings reproach upon the precious body of Jesus Christ and that is what Paul was addressing to the Corinthian church. "Walketh disorderly" is clearly stated in Holy Writ, "To walk disorderly was to violate any of the teachings they had heard from the Apostle. He had given the true teachings of God, and any other walk was disorderly. From these disorderly persons, he commands all Christians to withdraw themselves. (Verse 14.) The withdrawing from them meant more than a public announcement of the elders—that "ye withdraw" from them.—Gospel Advocate Commentaries.
Who is a heretic? Here is one definition: "In Titus 3:10 a "heretical person" is one who follows his own self-willed "questions," and who is to be avoided. Heresies thus came to signify self-chosen doctrines not emanating from God ( 2 Peter 2:1 )." Is a person a heretic who decides to attend a denominational church because, they say, "Their worship with the instrument is more exciting?" If they follow this on a continuous basis and are admonished by the elders to repent, and they do not, should fellowship be withdrawn?
The church must remain the stalwart body of those who stand for the truth of the Bible.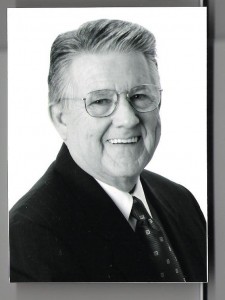 Larry